Register To Vote, Don't Be Fooled By Zanu PF Antics – MDC Alliance
Tinashe Sambiri|Zanu PF is desperate to cause voter apathy to remain in power beyond 2023, MDC Alliance Namibia has said.
While Zanu PF is deceitfully crafting ways of consolidating its support base, party activists are subtly discouraging perceived opposition supporters from voting in 2023.
Below is the MDC Alliance Namibia presentation:
Whether held under authoritarian or democratic regimes, elections have a ritualistic aspect, Mdc Alliance Namibia echoes.
26 July 2021
Mdc Alliance Namibia Rundu Branch Spokesperson seriously responds to the misconception that elections will not change anything in Zimbabwe. The attempt by clueless Zanupf to spread its pathological political lies trying to undermine the functions of democratic elections in transforming the livelihoods of the citizenry must be resisted with equal measure. This misinformation is driven by the party's desire to discourage Zimbabweans so that they don't go and register to vote in 2023. What is astonishing is that those who are saying elections will not change anything are seen butchering citizens during campaign and elections, intimidating them to vote them into state power.
Contrary to Zanupf's futile attempt to create voter apathy ahead of the harmonised elections in 2023, Mdc Alliance Namibia submits that elections make a sound and fundamental contribution to democratic governance. This is because elections are anticipated to promote a form of a constitutional government in which all political decisions are made directly by the entire body of qualified and patriotic citizens. Social democrats in Namibia believe that elections should enable voters to elect leaders freely, fairly and credibly so that they hold them accountable for their performance in office during the given tenure.
In addition, accountability can be undermined when elected leaders do not care whether they are reelected or when ,for historical or other reasons, one party or coalition is so dominant that is effectively no choice for voters among alternative candidates ,parties or policies. Nevertheless, the possibility of controlling leaders by requiring them to submit to regular and period elections aids to resolve the dilemma of succession in leadership and thus contributes to the continuation of democracy. It has become clear that Zanupf leaders in a purported democratic dispensation are reluctant to respect citizens through granting them their fundamental right to One-man–one-vote. It is our moral and revolutionary obligation to finish the unaccomplished business of the liberation struggle where our heroes and heroines sacrificed the last drop of their sweat and blood to usher in Constitutional Democracy.
Moreover, where the electoral process is sophisticated, candidates and parties are compelled to unearth their records and future intentions(election manifestos) to popular scrutiny allowing the electorate to assess and make informed political decisions. Elections also provide political education for citizens and ensure the expected responsiveness of the democratic governments to the will of the people. Mdc Alliance Namibia has the conviction that Zanupf looters don't respect democratic elections because of their legitimacy crisis emanating from 2002 bloody elections to date. We are quite cognisant of the fact that elections serve to legitimise the acts of those who wield political power, a role that is performed to some extent by elections that are noncompetitive.
Furthermore, we are also conscious to the fact that elections reinforce the stability and legitimacy of the political community. Voting gives people an opportunity to have their say and through expressing partisanship,to satisfy their quest to feel a sense of belonging (nationalistic sentiments). Change seekers should be aware of the self-actualising purpose of democratic elections by confirming the worth and dignity of individual citizens as political human beings. It must be very clear to change agents that whatever other needs and wants voters may have, active participation in a democratic election serves to concretise –esteem and self-respect.
Finally, even nonvoting satisfies the need and appetite of some people to express their alienation from the political community. For precisely these reasons, the long battle for the right to vote and the demand for equality in electoral participation can be viewed as the manifestation of a profound human craving for personal fulfilment against Zanupf shenanigans trying to rob the citizens of their right to vote.
Mdc Alliance Namibia's message to Mr Mnangagwa and his insensitive regime is that it should ensure that all comprehensive electoral and political reforms are implemented before 2023. As part of our #ReformAgenda, we shall do whatever it takes democratically to demand and get these fundamental changes that will see free, fair and credible elections in Zimbabwe. The regime should ensure that conditions are conducive for people to vote for candidates of their choice in an environment that is free of arbitrary arrests, intimidation,fear and state-sponsored violence. It is the regime's dismal failure to carry out legal and electoral reforms that threatens the freeness, fairness and credibility of national elections.
The Southern African Development Community (SADC), the African Union (AU), the European Union (EU), and other groups should provide competent international observers to monitor the campaign period and election. The autocratic regime should ensure that all electoral observers can move freely throughout the country during campaign and can access all legislation, regulations ,and institutions governing the electoral process, consistent with the SADC Principles and Guidelines.
Mdc Alliance Namibia
Rundu Branch Spokesperson
Robson Ruhanya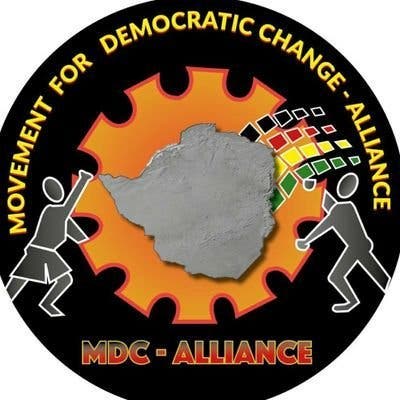 Related