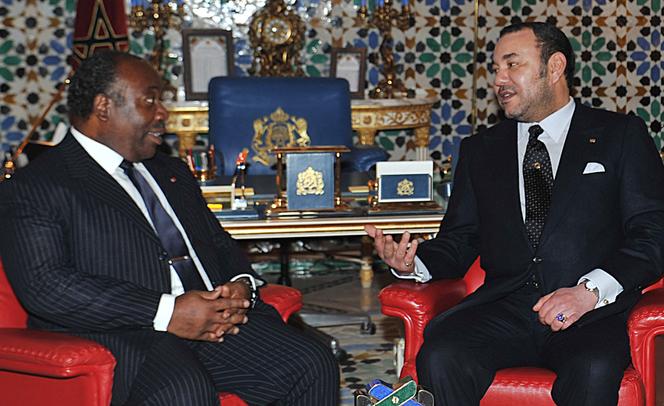 If France's response to the coup that toppled Ali Bongo Ondimba on Wednesday, August 30, was awaited, so was Morocco's reaction. Like Paris, Rabat has privileged relations with Libreville, shaped by the close personal ties forged in the 1970s between King Hassan II and President Omar Bongo, and subsequently between their respective sons. Unlike France, however, which formally condemned "the military coup," Morocco refrained from expressing any disapproval, stating that it had "confidence in the wisdom of the Gabonese nation."
Basically, the statement issued by the Ministry of Foreign Affairs came as a surprise to many observers. True to its diplomatic mantra of non-interference, Morocco maintained its usual neutrality, merely stressing "the importance of preserving the stability" of the country. This is what it did after the coups in Niger, Burkina Faso and Mali, notably through its representative to the African Union (AU). But it is precisely this distancing that is surprising in the case of Gabon. Hadn't Mohammed VI taken to regarding Bongo, with whom he has been in contact since his teens, as a "brother"?
In 1976, the then crown prince was just 13 when he first met Bongo in Gabon. A snapshot posted on the Gabonese presidency's Facebook account in 2017 showed the duo in Morocco in the early 1980s, strolling around, one in a polo shirt and the other in a short-sleeved shirt. The Moroccan press was quick to point out that this was proof of the "exemplary friendship that has always linked Gabon's president to the sovereign." "He means a lot to me," confided Bongo to the magazine Jeune Afrique in 2010, a year after taking over the reins of power.
Since then, the two men have continued to associate, making "working visits" and "private visits." The Gabonese president enjoyed the charms of Tangier and Marrakesh, where he had a "palace" built on land donated by Mohammed VI. As for the Moroccan sovereign, he spent his vacations at his residence in Pointe Denis, not far from Libreville. It was a gift from Omar Bongo.
'The king has done everything for me'
The benevolent familiarity between the fathers has been followed up by the sons' unfailing brotherhood. When Bongo suffered a stroke in October 2018, Mohammed VI invited him to stay in Morocco for his convalescence and rehabilitation. At the age of 59, the Gabon leader spent more than three months in the kingdom. In his speech for the 55th anniversary of the Gabonese Democratic Party in April, it was with emotion in his voice that Bongo publicly thanked Mohammed VI for his welcome. "The King has done everything for me."
You have 58.81% of this article left to read. The rest is for subscribers only.